8 FIVE 0 is a tile design studio and was created on the belief that everyone deserves beautiful tile.
All tile design is based on what we believe are four basic principles. A customer's personal style, how a tile will fit in any given space, the longevity of the design, and budget. At 8 FIVE 0 we take the time to get to know our customers, their spaces, and the tile needed to complete their project, with the theory that no matter what the budget, our customers should receive the time and expertise it takes to make their space look and feel beautiful.
LET OUR PASSION
BECOME YOUR SPACE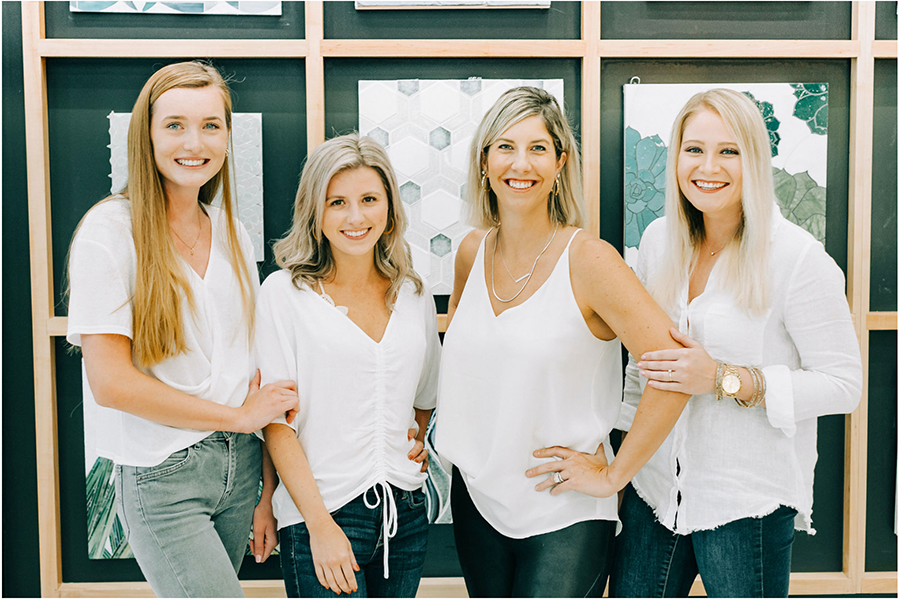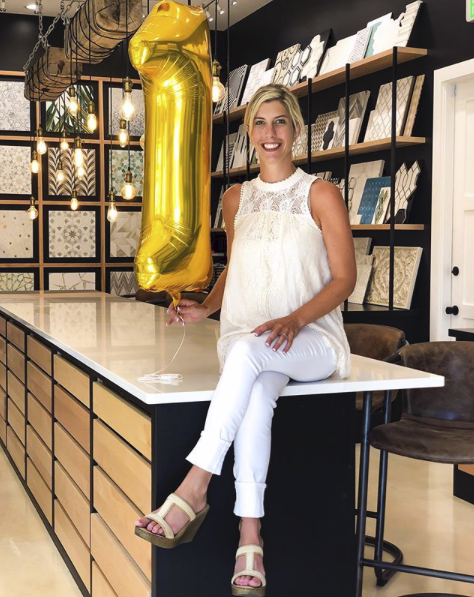 Morgan Stimson
Principal & Tile Designer
After graduating university in Ottawa, Ontario, Canada with a B.A in Business Law, Morgan immigrated to the United States with the dream of one day owning her own Company. Within months of arriving, Morgan took a job at a small-town flooring company, little did she know at the time that taking a job out of necessity would become her passion. Since then Morgan has strove to be on the cutting edge of tile design, with a husband and a few kids being mixed in there somewhere.
Morgan has now completed residential tile jobs across the country, she has helped homeowners, designers, builders and architects design spaces that are functional, while sprinkling in a little style and beauty along the way. Morgan believes that tile can complete the design in any home, whether it be old or new.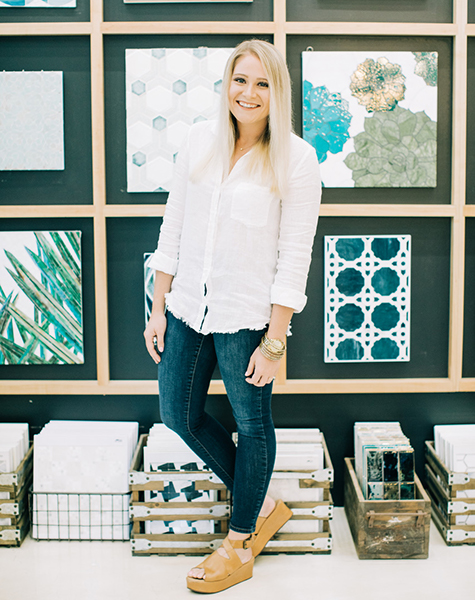 Christina
Tile Design Consultant
Christina joined the 850 team in January 2020. A graduate of Georgia Southern University, Christina's background in fashion merchandising brings a unique element to the design team. Her experience in merchandising broadened her ability to build relationships with the clients to learn their personal styles. Christina works diligently in Santa Rosa Beach and the surrounding areas to create a warm, welcoming space in each home. In her spare time you will find Christina checking off her home improvement list, roaming Target and HomeGoods, and living the beach life, which is easy to do, since her Fiance owns "other Mama's" beach service.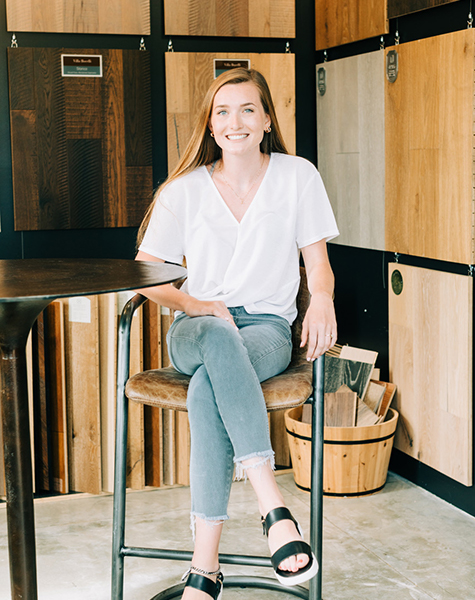 Hannah Norton
Office Manager
Hannah joined the 8Five0 team in August of 2019 as Office Manager. Her job ranges from placing orders to solving issues, and everything in between—with the occasional Starbucks run for the staff somewhere in there. This position is perfect for her because she is extremely organized and loves to stay busy. Originally from just outside Madison, Wisconsin, she traded the snow for the white sandy beaches. When she is not at work, you can find Hannah at the beach or somewhere close to it!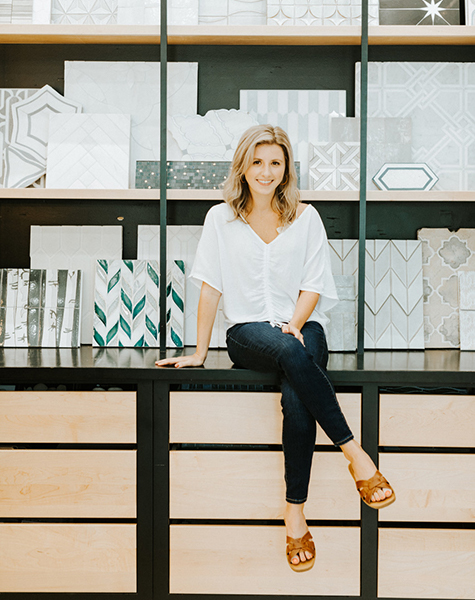 Maria
Tiles of Ezra Inside Sales Respresentative
Maria, a Tampa FL native, traded one beach for another. After completing her degree in Hospitality Management from the Florida State University (go Noles!) she moved to the Santa Rosa Beach area to pursue her career in vacation rental management. With a decade of property management experience, Maria has found that her attention to detail, high level of customer service, and top priority of making personal connections with retail customers and showroom dealers has helped her make the transition into an inside sales representative. She truly believes that values, staying true to yourself, and the relationships you build are important no matter what industry you are in, and building trust with everyone she encounters is always important. In her free-time she enjoys spending time with her fiancé, trying new & exciting recipes in the kitchen, soaking up the Florida sunshine, and attending Sunday brunch!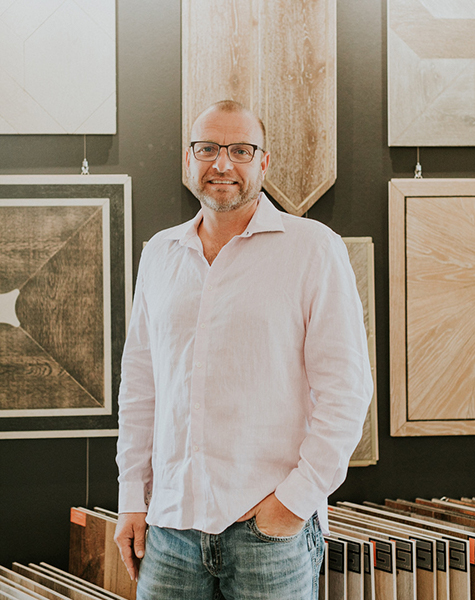 Brian Stimson
Hardwood Estimation Specialist/Hardwood Installation Manager
At the age of 19, Brian started as a flooring helper at Smiths Floor Coverings in Bowdon, Ga. installing carpet and hardwood floors. After a couple years of install experiance Brian developed a passion for hardwood floor installation and finishing, a path that would lead him to being the owner of Classic Hardwood Floors of Destin. Over the next 15 years Brian learned alot about building relationships, running his own business, and providing excellent customer service to his clients.
In 2007, Morgan and Brian's first daughter Olivia was born, followed closely behind her was Embury in 2009.  Brian took the next couple of years raising the girls and ran the best "daddy daycare" in the country, this gave Morgan the ability to get her career started in the tile industry.   After settling in Santa Rosa Beach in 2013, Brian started Classic Hardwood Floors of Destin, and has been installing and finishing wood floors all over Walton and Okaloosa country with pride. Brian Joined the team at 8Five0 in 2019, and has been running the hardwood department ever since!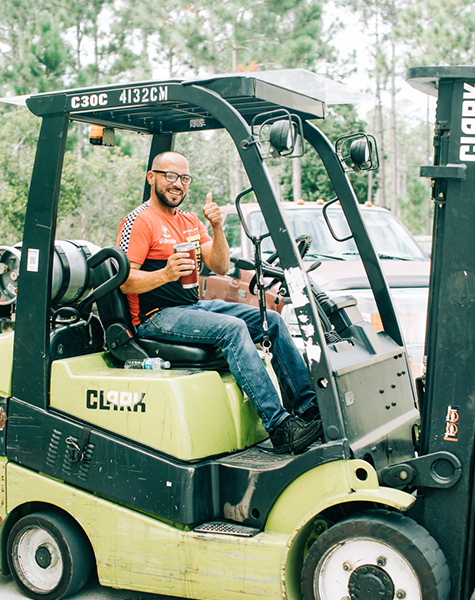 Angel Gonzalez
Warehouse Manager
Bio coming soon!
We are so excited to feature this exquisite line of tile. Please visit our new webpage to view our Tiles of Ezra Collection. 
8 FIVE 0 a tile studio
84 Commercial Parkway
Santa Rosa Beach, Florida
32459
P 850/660/6948